Hi,
I'm Scott. You probably noticed that on account of my name being all over this site. It's nice of you to take an interest in me. I'm a writer living in the City of Angels. Despite the nick-name I have not met even one angel.
I'm also a comedian and an improvisor. I really just like to make people laugh.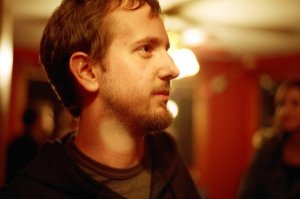 Sometimes, I'm a real big nerd. Like, did you know that Bryan Fuller who created Dead Like Me, Pushing Daisies, and Hannibal got his start writing for Star Trek: Voyager? (He was actually pitching for Deep Space 9, but that's beside the point.) Because, I knew that. That's the kind of nerd that I am. I like all those things. I play Dungeons and Dragons. I absolutely adore anything "spooky" or horror related. And also sci-fi. Oh, and the occasional western.
Below, you can find my resumé and credits.