I'm a connoisseur of obscure video content. There's something about the mix of nostalgia and weirdness that keeps me coming back. I was browsing /r/ObscureMedia this morning when I stumbled across this obscure video.
The Bus Safe Rap
The "Bus Safe Rap" is ostensibly about safety on the bus. There are only a few real safety rules on a bus like don't stand up or lean on the window, so once the producers/director ran out of real safety rules it slowly devolves into "bus courtesy." They start telling the viewer "not to eat on the bus" and "to move for old people." Then, it further degrades into general safety rules like "look both ways before you cross the street." By the last couple minutes, it's just characters from the video dancing and singing the chorus.
Obscure Video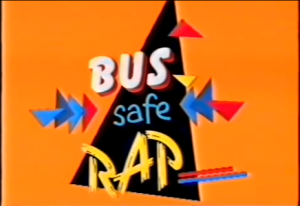 Obscure video content like this just makes my heart sing. It has all of the hallmarks of a low budget video from a time when video was moderately accessible, but still enough out of reach that it seemed magical. There was a time in the late 80s and early 90s when it seemed like video could solve any problem. Need to train your employees? Make a video! Need to keep kids from getting hit by a bus? Make a video!
The Look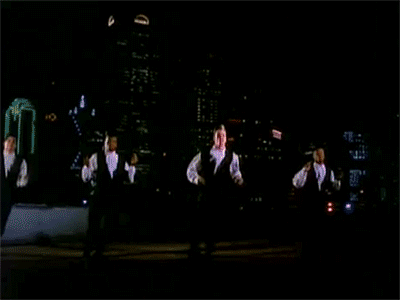 I also love that this video has such a look. It's dated as hell, and it's so perfect. There's the quasi-Saved by the Bell intro. All of the clothes are (unsurprisingly) very 90s. Even the dance is reminiscent of someone trying to copy Vanilla Ice. As a side note, I really enjoyed that they put the 5 kids who bothered to learn the dance out front, while 20 kids behind them struggle to even be in time. There's one girl on the end who is so far behind. She must have entirely forgotten the choreography and simply followed along with whoever was in front of her.
Without further ado, here's the video to watch for yourself: